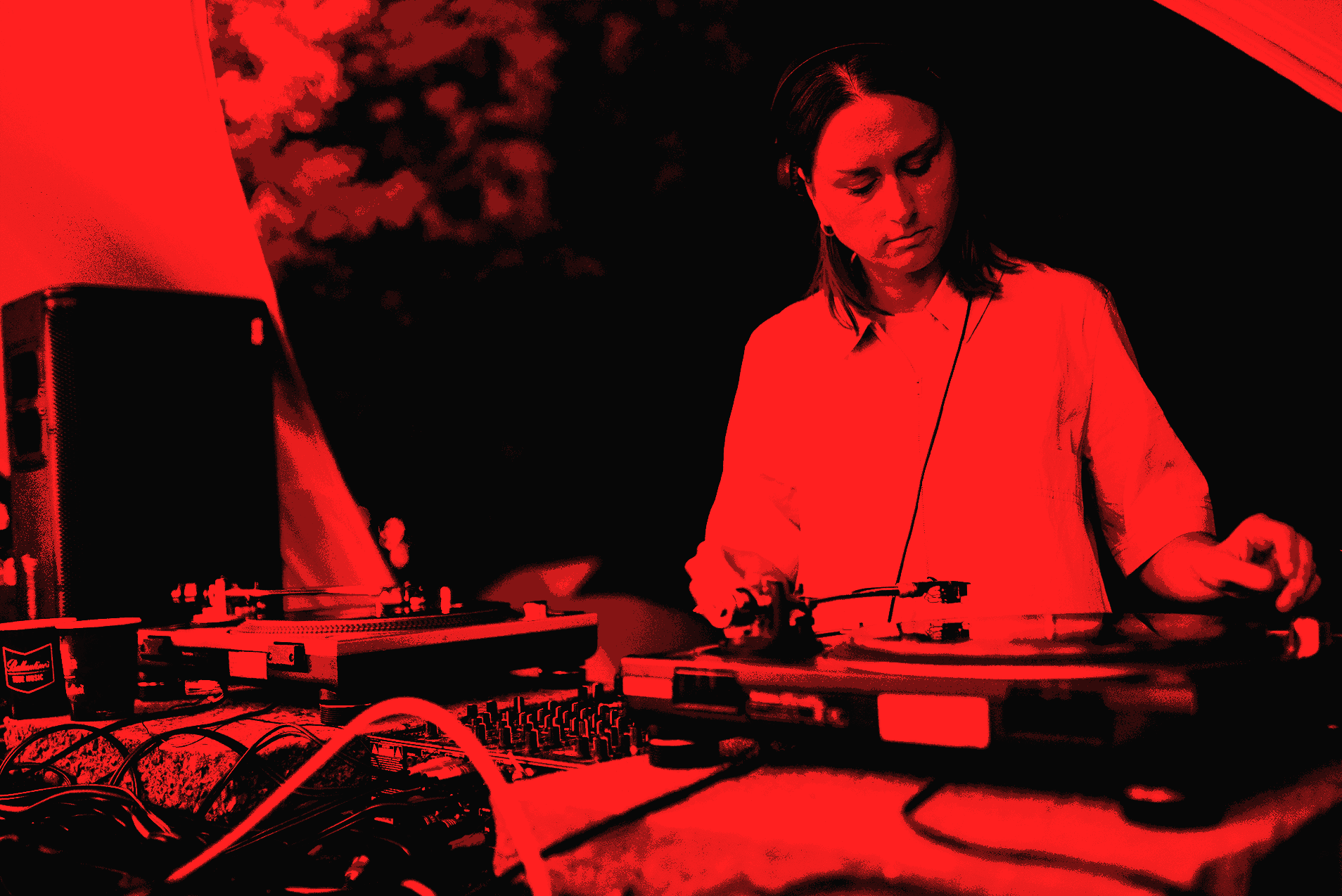 Few DJs truly have a unique vision: a distinctive approach that draws on a myriad of interconnected styles to create a unified, otherworldly sound of its own. Olivia is one such DJ.
Initially best known for being one of the key resident DJs at the acclaimed annual Unsound festival that takes place in her home city, Krakow, Olivia has developed a trademark style that couples razor-sharp technical skills with an eclectic but interconnected approach to the raw, weighty and mind-altering music she mixes. Depending on the venue, event and vibe, Olivia might race through angular acid, loose-limbed electro, futuristic Motor City techno, concrete-clad industrial music, surging EBM, twisted Italo, glacial cold wave and metallic new wave.
This forward-thinking blend of 1980s-inspired styles and experimental dancefloor workouts has proved popular with peers and punters alike, leading to sets at such leading clubs and festivals as Berghain, De School, Tresor, Golden Pudel, Dekmantel and Nachtdigital. Olivia has also showcased her trademark style via acclaimed mixes for CRACK, The Ransom Note, Dekmantel, Cxema, Digital Tsunami and Inverted Audio, appearances on Boiler Room, and a regular radio show on fast-rising station Noods.
The Polish DJ/producer's achievements are impressive, but no less than she deserves for her hard work and dedication to the underground over the last 16 years. She first rose to prominence as one of the most active DJs on Krakow's electronic music underground, featuring in a number of collectives and appearing in clubs all over Poland before becoming a leading member of her home city's We Are Radar party collective. Olivia remains an active member of the Radar collective, which includes a mixture of artists, DJs, events organisers and live performers. She has extensive experience in booking and events too, where the depth of her musical knowledge once more comes to the fore.
Today, Olivia has her hands in many projects, collectives and live performance projects. These include Morskie Oko (a hybrid live/DJ project with Chino and Steffan Bennemann), Radiation 30376 (a live show with Chino that debuted at Unsound 2019) and Chrono Bross, a collaborative initiative with Kinzo Chrome. She also recently joined the Oramics collective, a Polish initiative supporting the visibility of women and non-binary artists.
Although she has her hands full as a DJ and live performer, Olivia has devoted increasing amounts of time to music production over the last few years. She released her debut cassette, Skawa – a perfect distillation of her inspirations and influences in five forthright tracks – via K-Hole Trax in 2018, while her music has also featured on compilations from Pointless Geometry and the Wire Magazine. She says that new music is on the way; if her DJ sets and previous productions are anything to go by, it will be edgy, uncompromising, unexpected and undeniably unique.